James L. Ratkowski Scholarship (click for application)
Each year 12 deserving seniors from all around the great state of Illinois are selected to receive the James L. Ratkowski Scholarship.
Education has become so expensive that any little bit can make a difference. Please encourage your Union Brothers and Sisters and their children to take advantage of this and any other scholarship opportunities available to them.
Method of Disbursement
A transcript from the college admission office or financial aid office showing that you are a full-time student must be sent to the attention of:
NALC Branch 292
Attn: Tony Bultinck
2954 8th Street
Moline, IL 61265
Upon receipt of the transcript, the deposit will be placed with the college or university as a sinking fund to be used for the tuition and books, or other methods of disbursement as appropriate.
Criteria for Scholarship Applications
All scholarships are submitted to a local college near the state convention city for the upcoming year.

The College/University staff will review all applications and select twelve applicants to receive scholarships.

All decisions made by the College/University are final.

Illinois State Association Officers as well as local Branch Officers have no determination in selecting the scholarship winners.

All scholarship winners need to contact the ISA President and/or Secretary to receive the scholarship funds.

All checks for Scholarship funds are made payable to the College/University chosen by the winner.

Proof of enrollment as a full-time student and transcript of classes of said College/University are required before dispersing funds.
---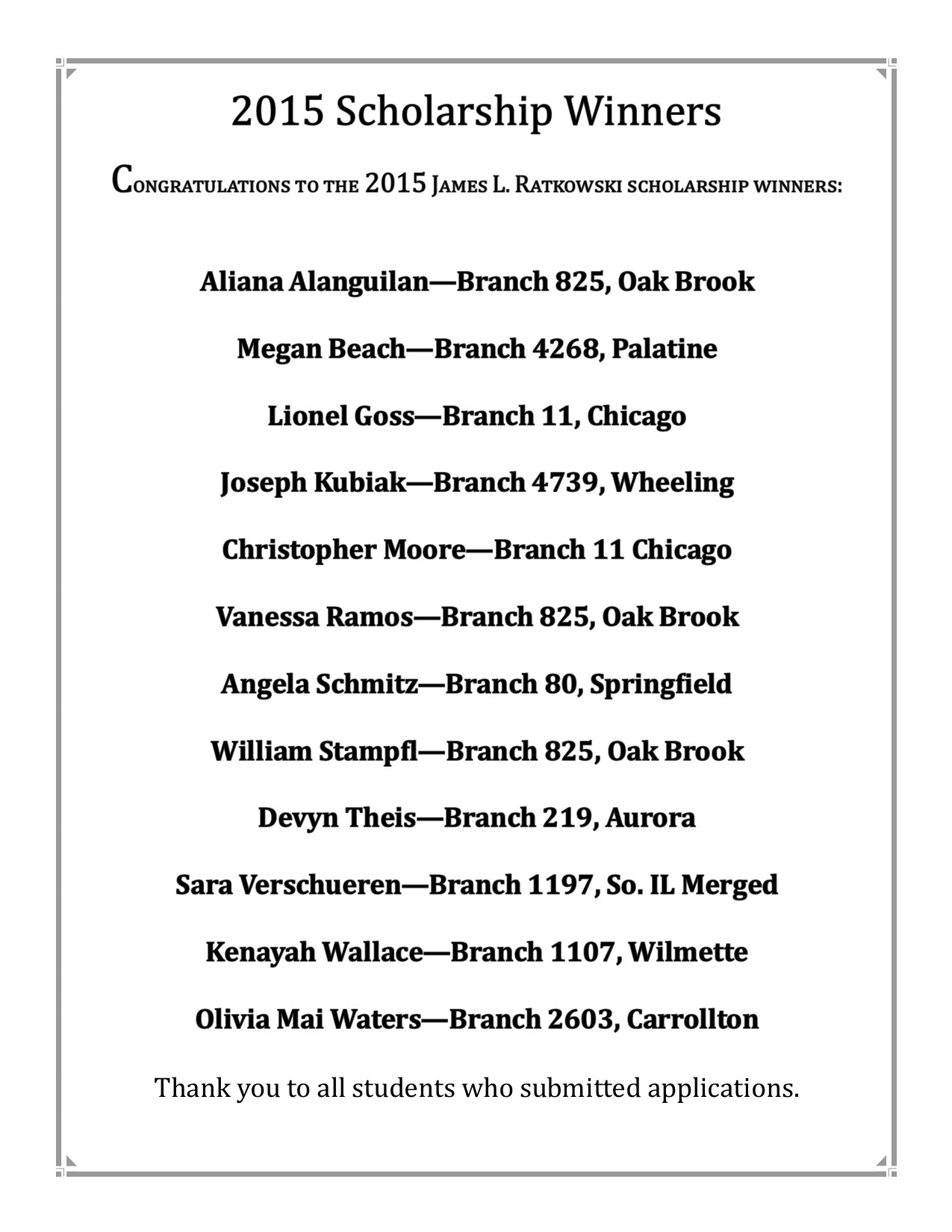 ---